Bridfa deuluol sy'n magu Cobiau Cymreig Traddodiadol sy'n gallu symud yn y cylch sioe mewn-llaw, o dan gyfrwy ac mewn harnes, ac oll gyda tymer rhagorol.
A small family stud who breed Traditional Welsh Cobs true to type who can move in the showring in-hand, under saddle and in harness, and all with excellent temperament.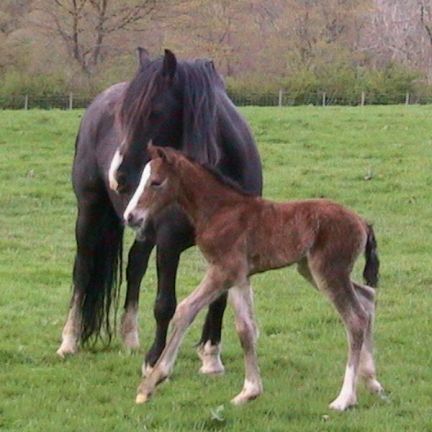 Estynwn groeso cynnes ichi i wefan Bridfa Dylasau. Gobeithio y byddwch yn mwynhau eich siwrnai drwy ein tudalennau o gobiau.
A warm welcome to the Dylasau Stud website. We hope you enjoy your journey through our pages of cobs.

Croeso i ymwelwyr bob amser, plis ffoniwch gyntaf!

Cysylltwch:
Alun & Nerys Davies a'r teulu
Bridfa Dylasau Stud
Padog
Betws-y-Coed
Conwy
Cymru Goggledd
LL24 0ND

Map

Tel: +44 (0) 1690 710 265
Symudol:
+44 (0) 7771 928 147 neu
+44 (0) 7802 580 126

Ebost:



Visitors are very welcome but please phone first!

Contact:
Alun & Nerys Davies and the family
Bridfa Dylasau Stud
Padog
Betws-y-Coed
Conwy
North Wales
LL24 0ND

Map

Tel: +44 (0) 1690 710 265
Mobile:
+44 (0) 7771 928 147 or
+44 (0) 7802 580 126

Email:


You are visitor number
to the Bridfa Dylasau Stud website since 4th April 2004
---
All rights reserved, © 2004-2016 by +44 (0)1443 879777 or 0845 6585 444